Come inside! Tour the Club!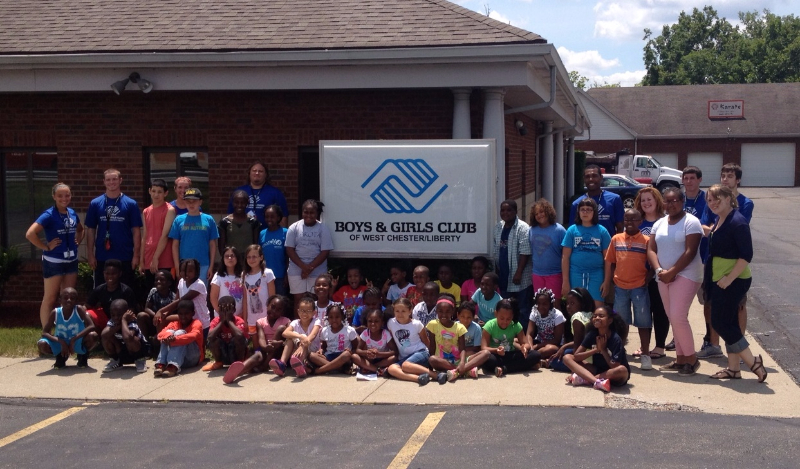 Join today!
Get your kids involved at The Boys & Girls Club of West Chester/Liberty! Contact the Club  to check out the program offerings and activities they can participate in every day.
Need the perfect after-school program or summer camp? Want a place where your kids feel at home and connect with other kids in their community? We are the place for you!
Membership information:
Annual Membership Fee :  $50 
* It is important to us that ALL kids have an opportunity to attend our club and participate in our programs regardless of the family financial situations. We provide scholarship opportunities to children who qualify for Free or Reduced lunch during the school year. Ask for details.
School Year Hours:
Smith Rd. Location: We are open Monday-Friday from 3:00 p.m. until 7:15.
We currently have availability for children at our Smith location if they attend one of the following schools: Endeavor or Heritage.
For waitlist information for Adena, Cherokee, Freedom, Hopewell, and Woodland, please contact the Administrative office.
Liberty Jr.: We are open Monday-Friday from 2:00-6:00 p.m.
Summer Program:
The Boys & Girls Club of West Chester/Liberty is open Monday-Friday for nine (9) weeks this summer from 10:00-6:00 p.m. 
Weekly member cost is $50 per week after membership fee is paid.
Early Bird Drop off is available 5 days a week at 8:30 for an additonal $10 per week to cover the costs of additional staffing.
Please stop by our Smith location or email Dominic Lindeman, Club Manager for an application.